Stand Out
Among your prospective customers, an out of date site signals an out of touch business. Therefore, your online presence important to distinguish you among your competition. The standards and expectations of your visitors evolve with the ever-changing; fast paced market of new technology. Customers seeking your information online, whether it is a computer or a mobile device, need to be able to navigate your site at ease while making an unforgettable visible impression. We provide this simplistic medium with a unique twist that includes animation transitions, premium photography, and unique graphics.
Average increase at 1 year
Increase in Customer Retention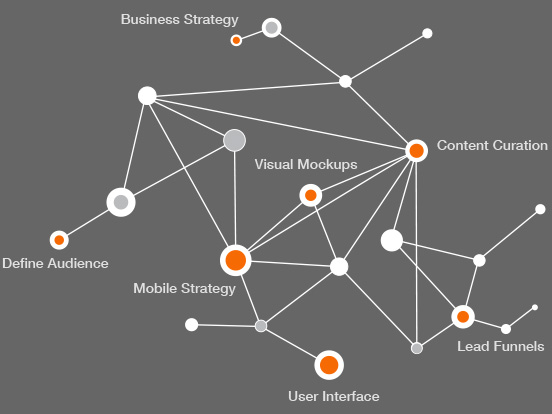 A Different Approach
Your website is powerful sales tool. Our process begins with an analysis of your business, your competitors, and your needs. This allows us to create an online solution that will engage your audience, emphasize your unique selling points, and drive traffic - ultimately resulting in ROI.
Mobile Experience
Mobile devices are the norm now. It is more critical than ever that your site looks great and functions efficiently across all platforms. We customize every website so that mobile users can easily browse content conveniently from any device.